Reduce the risk of safety incidents in dynamic and changing environments.
In industrial environments, safety is a major challenge. The disruption caused by vehicle-to-vehicle, vehicle-to-pedestrian and vehicle-to-infrastructure collisions is damaging and costly. By providing visibility into where equipment, personnel and other important assets are located, disruptive mistakes are reduced.
Redpoint's indoor positioning system for vehicle and personnel safety connects your entire environment with:
Geo-fencing for zoned protection: Section off zones. Virtually fence people and vehicles in or out of zones.
Collision avoidance: Alert operators of hazards, and slow or stop vehicles before an accident occurs.
Two-way communication: Send and receive messages to personnel badges
Social distancing solutions: Enforce social distance and other cleaning protocols
How RTLS For Vehicle Safety Protects People and Equipment
---
Redpoint's patented technology reduces risk and improves safety in even the most complex environments
Virtual Zones
Geo-fence zones using Redpoint's SiteWise software to:
Determine if protocols like cleaning are being followed
Help keep workers away from dangerous machinery
Slow down or stop vehicles in high traffic or no-go areas
Create a maximum occupancy to keep social distancing or other protocols
Virtual zones are flexible, allowing you to easily update or change the system configuration when your needs change or when you need to enforce new safety regulations.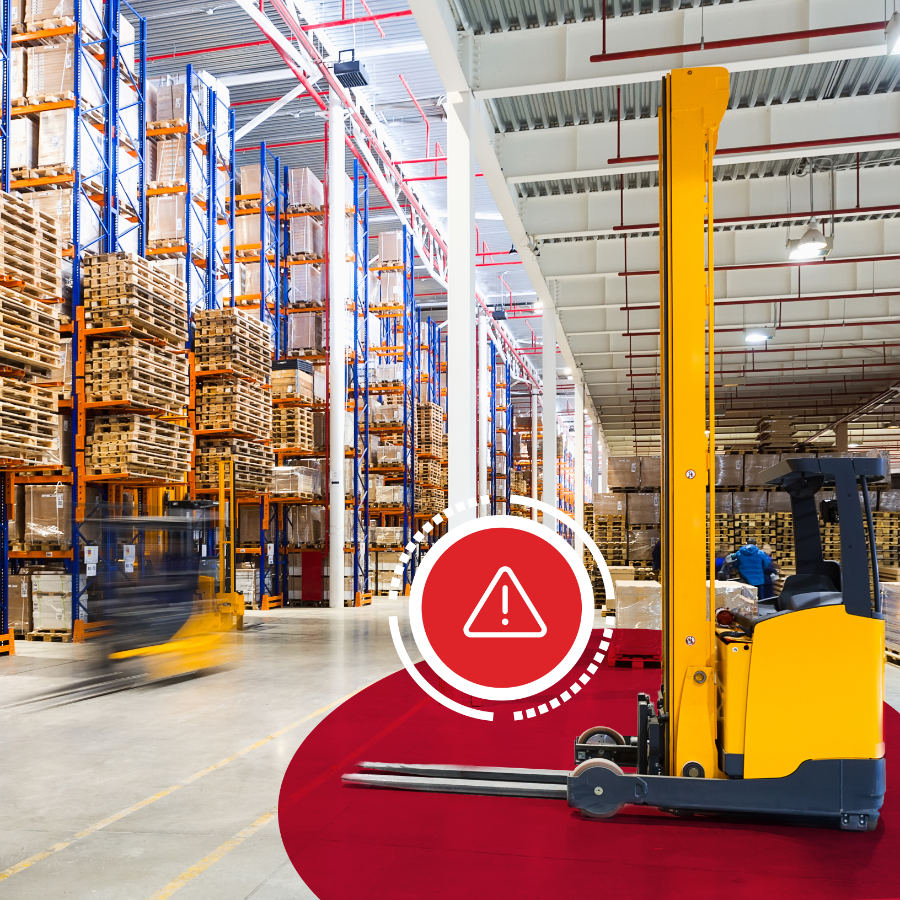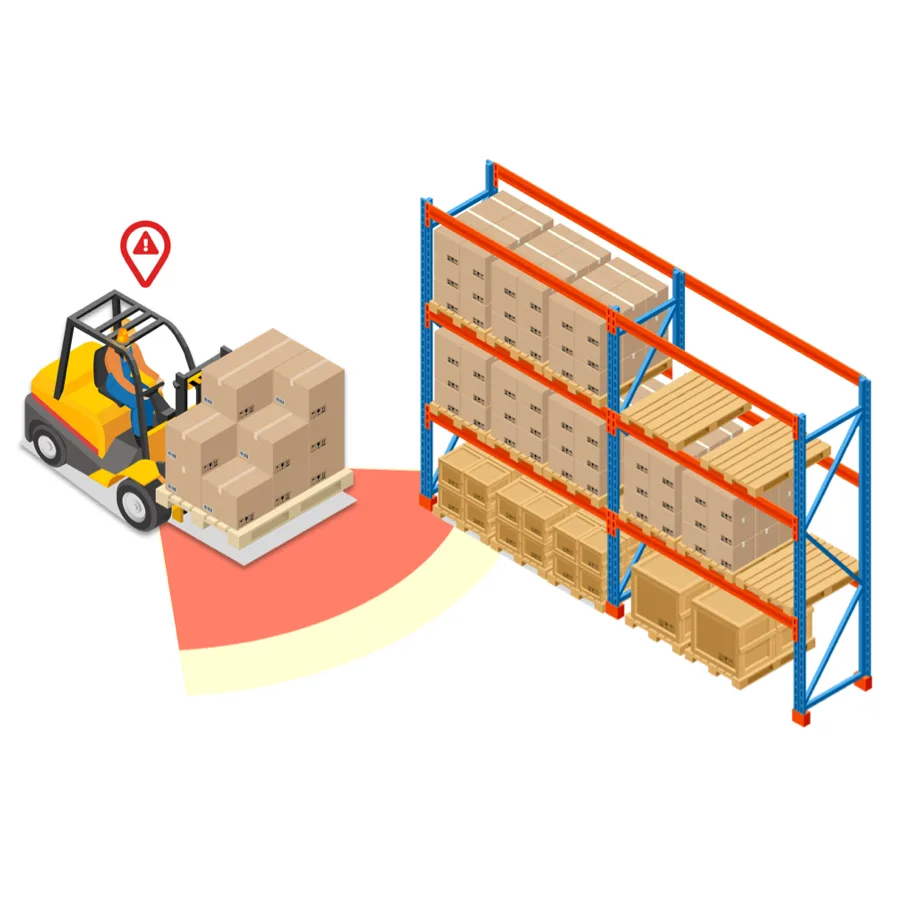 Vehicle Integration
Redpoint's Controller Area Network (CAN bus) integration allows for:
Automatic governor in slow zones
Collision avoidance between vehicles and personnel
Virtual zones to keep vehicles from leaving designated areas
Full automation into telematics of robotic vehicles
Redpoint's vehicle integration gives you the ultimate flexibility to create safer workplaces. 
Personnel Safety
Provide your workforce with a safer working environment with the latest technology:
Create a warning or alarm if personnel enter a dangerous area
Visual, audible, and haptic feedback to warn personnel of dangerous areas or objects near them
E-paper screens to communicate messages to workers in real-time
Robust analytics like heat maps, spaghetti diagrams, and full playback to analyze incidents
Understand near-miss and other events, and configure the system to better avoid future incidents
A personnel safety indoor positioning system gives you visibility and information to make the best decisions.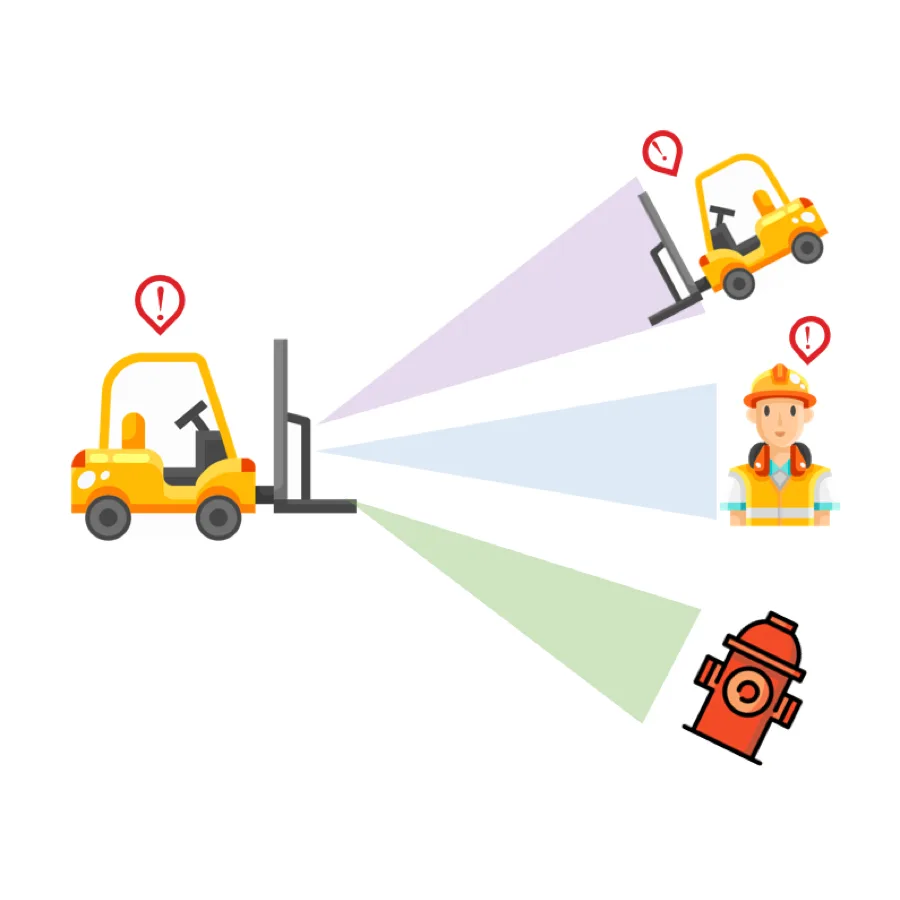 Use integration and information to create a safer environment
Our smart tags provide insight and integration, helping you make better decisions about improving workplace safety.
A Safer Workplace is a Connected Workplace
Embrace next-generation capabilities and remove human error of vehicle operation, inform workers of dangerous areas, and get data insights into workplace interaction, safety concerns, and traffic.
RTLS for vehicle and personnel safety increases productivity and drives efficiency.
Vehicle Integration
Integrating autonomy removes human error of vehicle operation. Zone vehicles in or out, as well as slow them down in high-traffic areas.
Personnel Protection from Vehicles
Through the CAN bus integration, vehicles can take automatic action to stop or slow down when in proximity with personnel.
Warn or determine if personnel enter dangerous areas
Modern industrial environments can be complex and need a flexible solution to help protect workers around machinery, vehicles, and other hazards.
Pair vehicles with personnel to avoid false alarms
Easily pair a vehicle with a personnel tag to avoid false or nuisance alarms when workers are using their own vehicles.