How We Improve What Matters Most To Your Business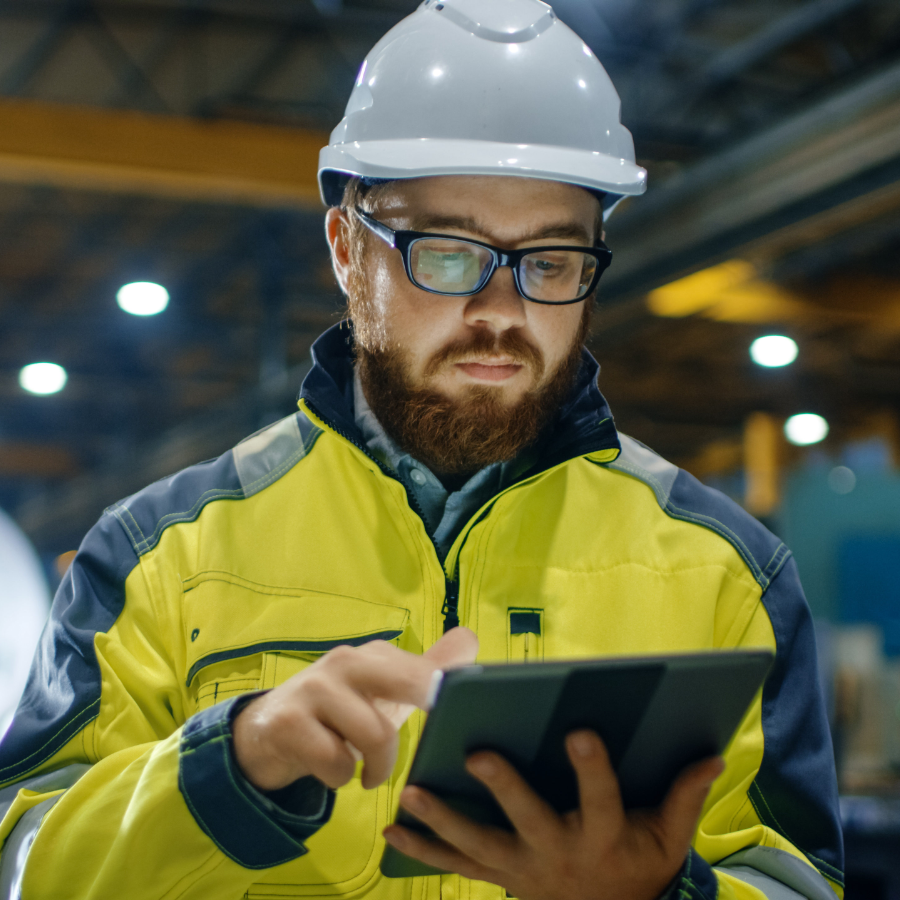 Safety
Automated forklifts. Changing workflows. People and equipment moving rapidly. Our equipment connects and protects all your most important assets.
Efficiency
The speed of the supply chain is increasing. Visibility into your workflow and analytical insight helps you remove chokepoints and reduce fatigue.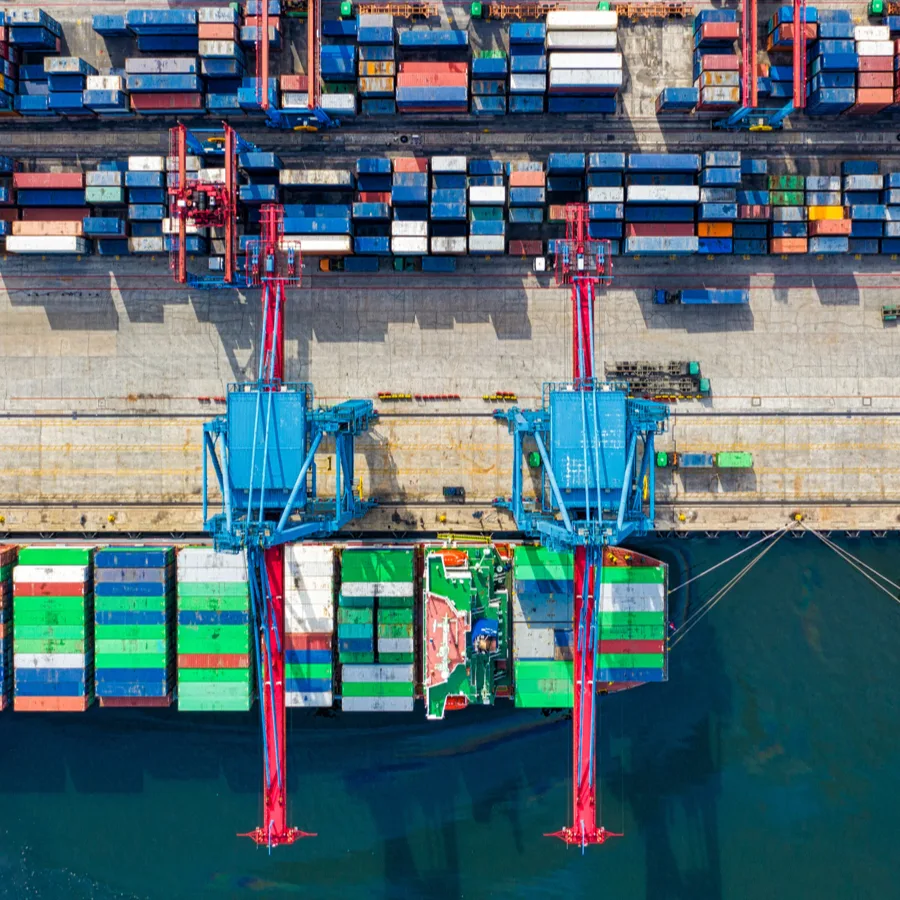 Productivity
Your clients demand more. Potential clients want to see impeccable processes. Real-time data helps you create a better workspace every hour of every day.
Easy Integration With Your Existing Systems
The last thing a busy, complex warehouse needs are multiple, disconnected systems.
Redpoint's open API makes it easy to integrate to your existing warehouse management system and external sensor data. Install, analyze, improve: we make complexity simple.
Full Visibility Means Improved Processes
Every interaction, every zone, and every piece of equipment gives you the data you need to see – and improve – the big picture.
Location Awareness
With full visibility to the movement of stock and equipment, you'll understand whether equipment is being used or has additional capacity. You'll see if high-use materials are in prime locations in the facility.
Asset Management
With location accuracy up to 10 cm, and virtually no latency, you can locate assets with high precision.
Monitor and Manage Vehicles
Identify and change problem zones, reduce congestion with improved route planning, balance workload, and respond quicker to incidents.
Safety Buffer Zones
When equipment or workers enter a geo-fenced zone, our system can trigger facility signal lights and alarms. In some cases, vehicles can be placed in a speed-restricted state in safe zones.
Collision Avoidance
Redpoint's system can automatically notify operators and pedestrians of the presence of equipment.
Capture Historical Data
Data layouts and reports show current activity of your assets and generate heatmaps, asset movement diagrams, and route playback.
People-Focused Technology
How do you make your workplace safer? By seeing how your process impact your people.
Reduce fatigue by eliminating wasteful processes
Increase safety by equipping employees with smart tags
Improve interaction between people and equipment
Cut redundancy, monotony, and everyday irritations
Create cleaner, more hygienic workplaces that embrace distancing
Everything you do can make the workplace better. It's technology created for your people.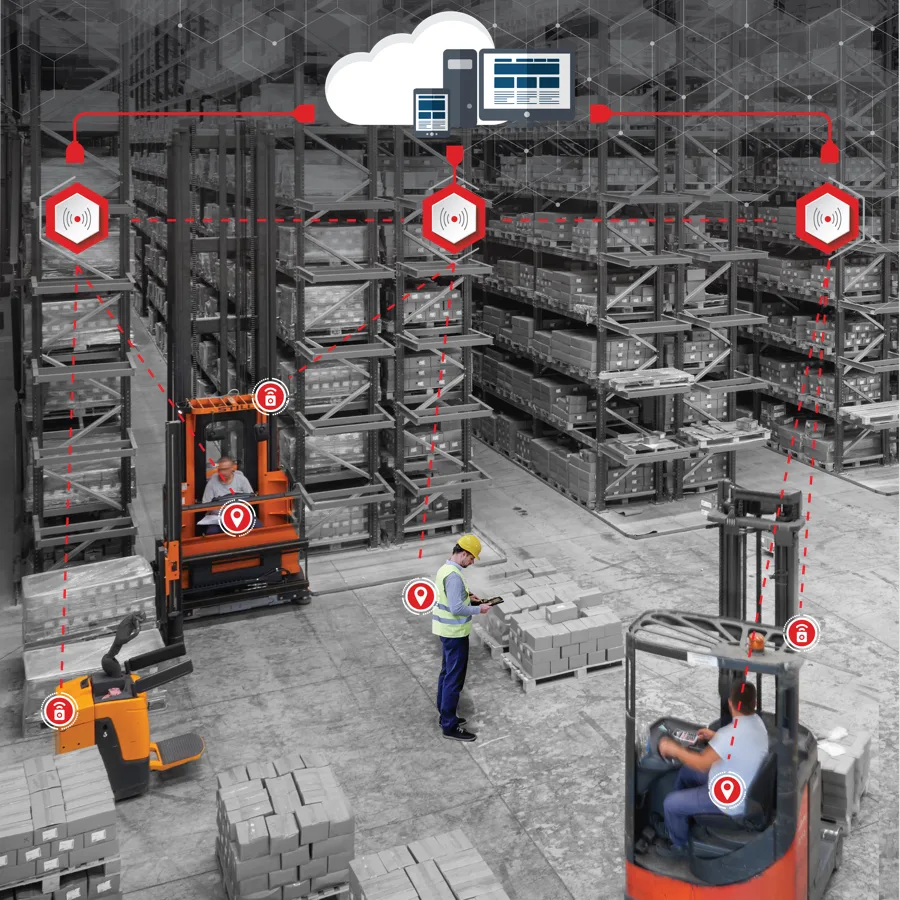 Preparing for the Future of the Supply Chain
More autonomy. More regulations. New technology. New demands. How do you prepare?
Get ready for the next generation of technology by embracing the IoMvT today
Comply with global supply chain regulations and create safer workplaces
Stay ahead of robot/human interactions
Better processes prepare you for increased demand
Virus protections for your clients, employees, and end-users
Warehouses and e-commerce will keep growing. But don't just get bigger: get faster and safer.